October 7-11, 2013
Second workshop on Gamma Ray Bursts, New Missions to New Science
Detailed information is presented on
workshop2013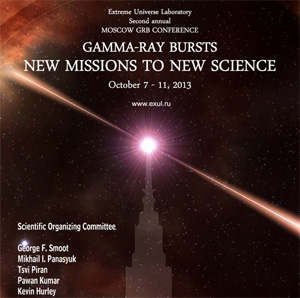 July 22, 2012
Participant's lectures from Workshop 13-22 June was
published
.
June 26, 2012
"Moskovskaya Pravda" magazine published an article about Extreme Universe Laboratory in the June issue.
Read in PDF format
May 2, 2012
The conference "Gamma-Ray Bursts: Probing the Science, Progenitors and their Environment" will be held at Lomonosov Moscow State University from June 13th through June 22nd, 2012. Conference topics include different points of GRB related science, discussions of future GRB missions and next generation instruments.
Detailed information is presented on
workshop2012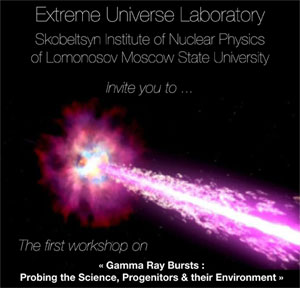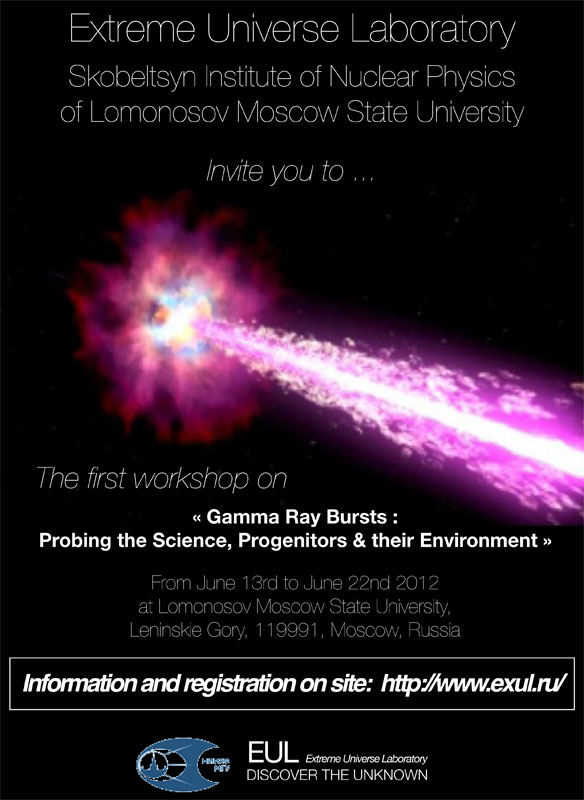 March 9, 2012
An interview with Nobel laureate George Smoot for PhysicsWorld.
November 14, 2011
During the commemorating 300 year on the Birth Day of Mikhail V. Lomonosov Prof George F. Smoot was awarded the title of Honored Doctor of Moscow State University