GAMMA RAY BURSTS ARE AMONG THE MOST DISTANT OBJECTS IN THE UNIVERSE...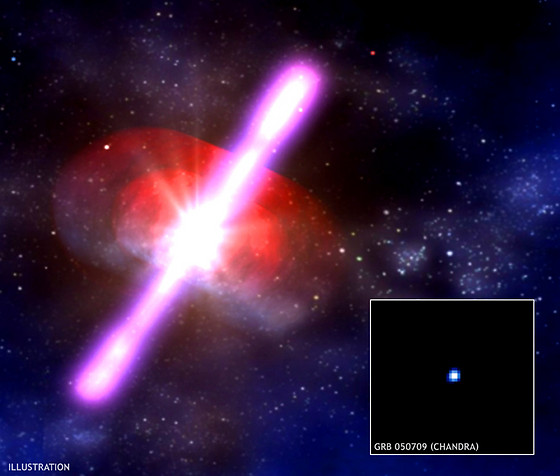 Gamma Ray Burst (Illustration)by mgmirkin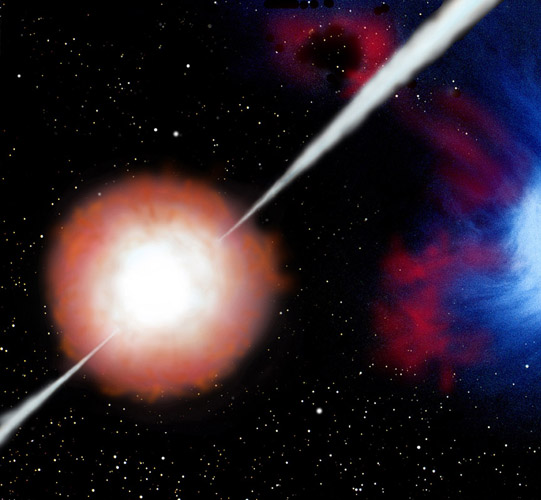 Gamma-ray bursts (GRBs) are flashes of gamma rays associated with extremely energetic explosions that have been observed in distant galaxies. They are the most luminous electromagnetic events known to occur in the universe. Bursts can last from ten milliseconds to several minutes, although a typical burst lasts 20–40 seconds. The initial burst is usually followed by a longer-lived «afterglow» emitted at longer wavelengths (X-ray, ultraviolet, optical, infrared, microwave and radio).
Most observed GRBs are believed to consist of a narrow beam of intense radiation released during a supernova event, as a rapidly rotating, high-mass star collapses to form a neutron star, quark star, or black hole.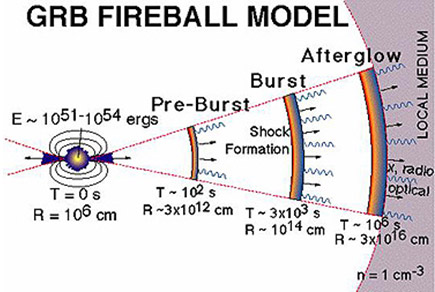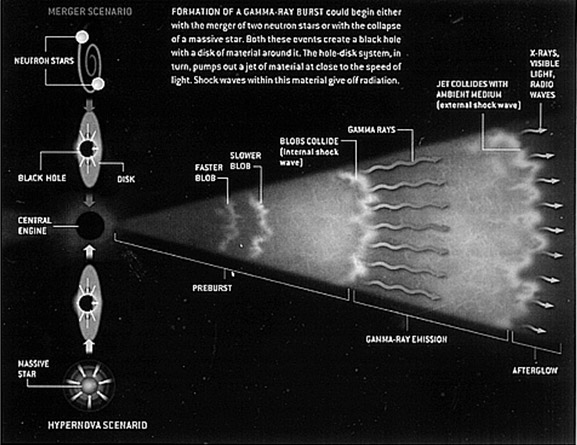 The collapse of a massive star into a black hole liberates huge amounts of gravitational energy. In the resulting explosion, matter is accelerated to near the speed of light in a tightly focused jet. This extraordinary energy, and the focused, relativistically boosted emission from the jet allows us to see these explosions, called cosmic gamma-ray bursts (GRBs for short) across much of the observable universe.