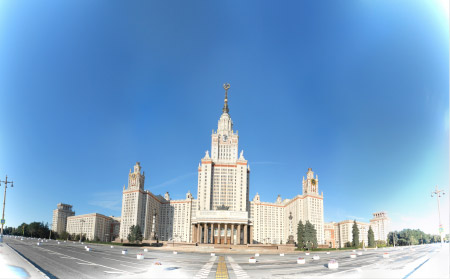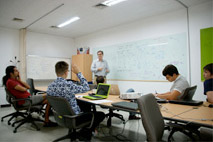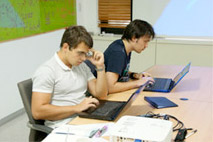 The Global Teachers' Academy
An exciting experience for teachers and high school Students
to improve classroom science
instruction by the best training teachers
to engage students in an exciting technology rich, project based experience.




Professors will participate in workshops and internships with the Nobelist Prof. George Smoot, master professors and scientists from the best universities in the world.
See below: Workshop 2012, Internships 2012 and Workshop 2013.
Working in groups with talented high school students, undergraduate students preparing for teaching careers and master teachers will experience a technology rich, project based learning environment.They will be introduced to online resources, support, and tools for teaching.
As an example, watch the interview of Alina Volnova and Maria Pruzhinskaya (PhD Students):


The Extreme Universe Laboratory collaborates with PCCP (Paris Center for Cosmological Physics), BCCP (Berkeley Center for Cosmological Physics) and IEU (Institute for the Early Universe). All the scientists, including Nobelist George Smoot, will be available via internet links for school year classroom lessons and teacher colleague presentations.
GTA sponsor programs
Providing teachers with access to a world-class, fully integrated research and education community;
Providing schools and administrators with leaders for their initiatives to implement and improve STEM teaching and learning;
Providing communities with excitement, hope, and encouragement where students have access to quality education, and educators for STEM college majors and careers;
Providing in-kind support through employee participation, and teacher recognition.
Sponsors
Education outreach opportunities for employees;
Local, regional, national and international recognition;
Future employees with 21st century skill and knowledge.
An International Partnership Program
—
Lectures by Prof. George F. Smoot